Chiropractic Care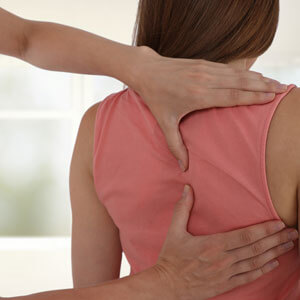 At Elite Life Chiropractic, it's our goal to help you achieve yours. Through focused, specific and custom care plans for each patient, we hope to bring you exactly that.
Chiropractor Dr. Cruz believes in creating a relaxing, hopeful space for wellness that empowers you to life your most "elite" life—just as our name suggests!
What is Chiropractic Care?
Chiropractic is a 100% natural healthcare approach that uses evidence-based science to help patients suffering from back and neck pain as well as other conditions. Our approach to chiropractic is completely drug-free and non-invasive.
Chiropractic care includes a wide variety of other modalities, including manual or manipulative therapies, postural and exercise education, ergonomic training (how to walk, sit, and stand to limit back strain), nutritional consultation, and physical therapy.
Working With You, For You
Our team often works in conjunction with primary care doctors, pain experts, and surgeons to help patients with their pain. Traditionally, chiropractic research has focused on spinal manipulation for back pain. Newer studies have shown that chiropractic techniques may be helpful for migraine, neck pain, and whiplash. Other conditions being explored include musculoskeletal pain, headaches, asthma, carpal tunnel syndrome, and fibromyalgia.
We believe a well-rounded approach to care is often the best solution.
Advanced Techniques for All Walks of Life
Dr. Cruz finds that it's important to treat each patient with the custom care plan they deserve, which is why we're proud to offer a variety of adjustment techniques and natural wellness modalities to better serve you.
A few of them include:
Chiropractic adjustments including instrument assisted mobilization, flexion-distraction and soft tissue therapy.
Spinal decompression
Cold laser therapy
Kinesiology taping
Therapeutic ultrasound
Electrical stimulation
Massage therapy
Stress management
Nutritional counseling
Ready to Learn More?
We look forward to welcoming you and your entire family into our care. If you're interested in learning more about how chiropractic care may be able to benefit you, contact us to book your first appointment.
We can't wait to meet you.
CONTACT US »

Chiropractic Care Davenport, Haines City, ChampionsGate FL | (863) 226-6300