About Us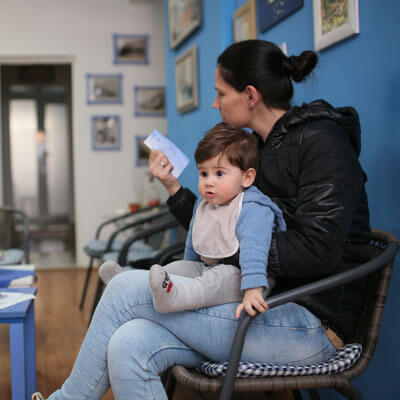 At Elite Life Chiropractic, our goal is simple. We want to improve your day-to-day life. This begins at your very first visit where Dr. Cruz takes the time to get to know you, your history and your goals.
From there, we work with you to develop a treatment plan that will result in lasting relief and enhanced wellness. We work with patients of all ages, from tiny babies to senior citizens. Everyone can feel at home at Elite Life Chiropractic.
Get to Know Our Doctor
Davenport chiropractor Dr. Heidyleen Cruz earned her Doctorate of Chiropractic from the renowned University of Bridgeport in Connecticut. She also holds a Doctorate in Organic Chemistry. This complementary degree helps her stay on top of always-evolving research and best practices in the field.
Dr. Cruz is fascinated by how the foods we fuel our bodies with impact our health and wellness. She has elected to expand her knowledge base by taking further coursework in nutrition. In addition, Dr. Cruz is a member of the Florida Chiropractic Association and the Hispanic Chamber of Commerce in Central Florida.
Suffice to say, with such a breadth of knowledge, experience, and passion, you have the best of the best with Dr. Cruz on your team.
Outside of the Practice
Dr. Cruz and her husband Luis (our practice manager) are originally from Puerto Rico. After experiencing the Connecticut cold during her school days, the Cruz family was thrilled to find a home in sunny Florida. They were even happier to discover the strong community feel of Davenport and feel it is a privilege to dedicate themselves to improving the wellness of their neighbors.
In her spare time, Dr. Cruz enjoys exercising, traveling to experience different cultures, and spending time with her family and friends. Get to know more about Dr. Cruz and our practice when you visit us for your next appointment. We look forward to welcoming you! Contact us today!
MEET DR. HEIDYLEEN CRUZ »

About Elite Life Chiropractic | (863) 226-6300